Recently I watched Rang De Basanti, Taxi No. 9211 and Maalamal....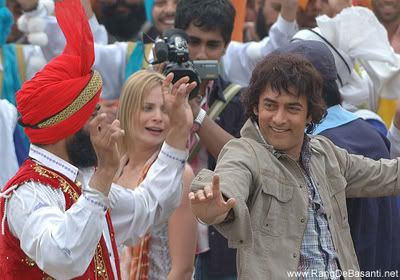 Rang De Basanti is an awesome movie...i liked it so much that I watched it twice at PVR and planning to buy a personal copy of the VCD...i just love the movie and the songs...they are too good...infact i have stored it on my laptop...so that i can listen to them any time during work and no work...
Taxi No. 9211 is also a good movie...I enjoyed it. Nana's acting is superb...and the song Meter Down is too good
Well, Maalamal was not that good as I expected it to be...