Here is a snap of me with my cousins at the home... so small i was at that i hardly remember that this photo was taken. We all always had a nice time when we got together during festivals or functions. Ya, we never used to be there at the functions, hmmm... we all used to plan to go to some restaurent and rome around the old place. That were the too good days...no tensions...no worries... no work just go around the town...play cricket, or prepare a fan by using DC motor (ya young scientist at work) or take the bicycle and go to a nearby Waterfalls (some 20 kms from my house...that was to be an adveture) now a MBA Finance graduate!!!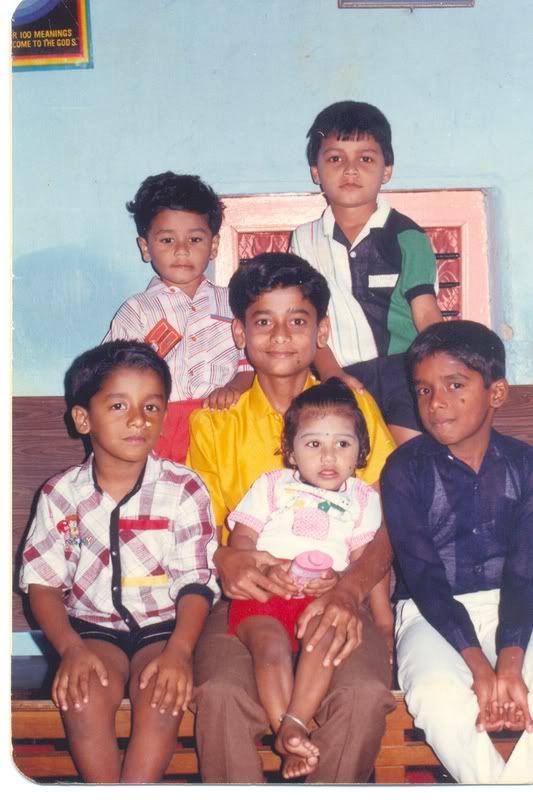 Me, Amol, Santosh, Vinu, Mayu and Pammu...
Wel the time does not remain the same, each moment goes by giving some memories... I remember the hindi poem i had during my school...bar bar aati hai mujhko madhur yaad bachpan teri...